February was a month full of hard work on the weekdays and partying on the weekends – so, successful to say the least. I have been trying to focus more on myself and figure out what I love to do as well as what I aim to pursue in the future. I'm still working on it, but thankfully I have a little more time to think. 
Keep Me Young – Tom Martin & Joe Waller
One thing I've learned this month
Procrastination. Is. A. Thing. I'm sure everyone has experienced procrastination at some point in their life, but this month truly made me feel the anxiety that comes with it. I am currently in the process of writing an article about procrastination at Emerson College and how it relates to one's mental health for an on-campus magazine. Ironically, I happen to submit each draft roughly 5 hours before each deadline… oops. Well, I'll post the final article once the magazine is released, but let's just say, I have learned a lot this month regarding this topic.
One thing I aim to improve on in the month of March
Putting myself first. Very similar to January's "Focus on myself more", but I feel like I keep saying I'm going to do this and I'm trying to, but I haven't succeeded yet. For example, I got a gym membership last month and have been going, but I still find that I am making excuses to skip days. After Spring Break, I made a promise to myself that I am going to stick to my schedule and make myself fully content in my own skin. I am going to complete all assignments fully, I am going to work more, workout more, and overall, I am going to be proactive. To start this, I have created a new email address as my old one was getting extremely cluttered and I couldn't find something when I needed it. Now, I have multiple emails for different things like, a school email, a work email, and a subscription email. Within each email I have organized everything into sub groups to be able to retrieve any email within seconds. Just by taking this one step, I feel more organized and answer people in a more efficient manner.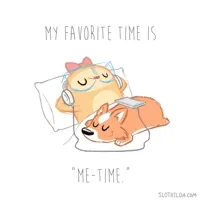 Like what you see?
Follow me!